There won't be a real blog next week because I'm taking Audrey to Canada to visit family! And don't even think for a second that that means you can break into my house and steal stuff. Jesse is not invited on this trip so he will be cuddling the shotgun until I get back!
But since I wouldn't want to leave you guys totally empty-handed, here are some bad joke eels to keep you laughing through the week. What, these jokes aren't good enough to make you laugh for 9 days straight?? Sounds like you need to get a sense of humor.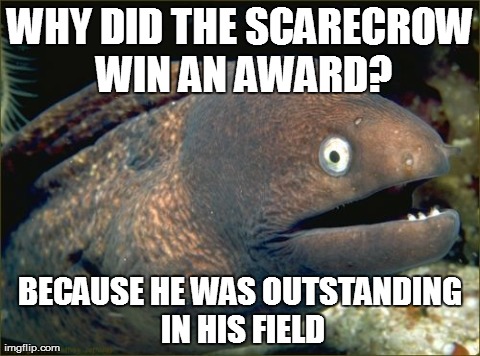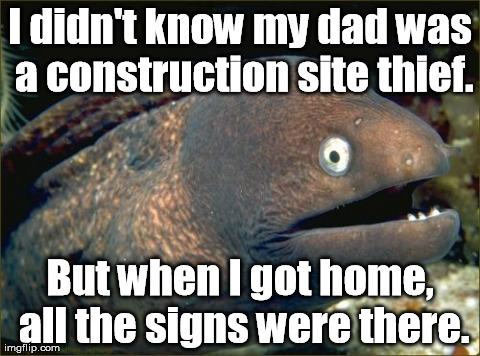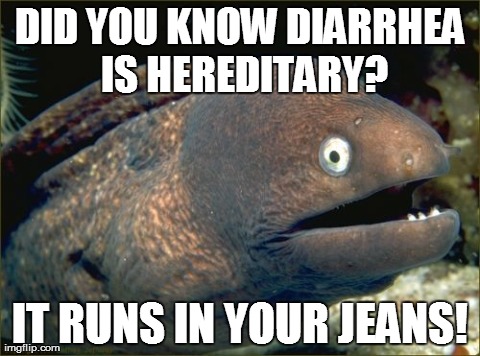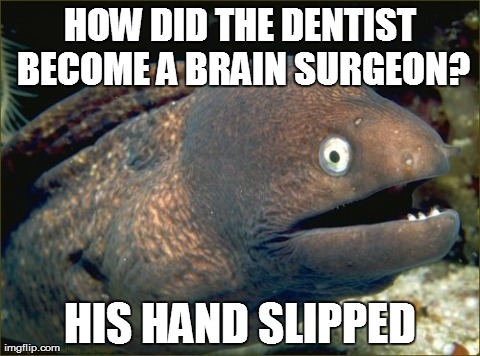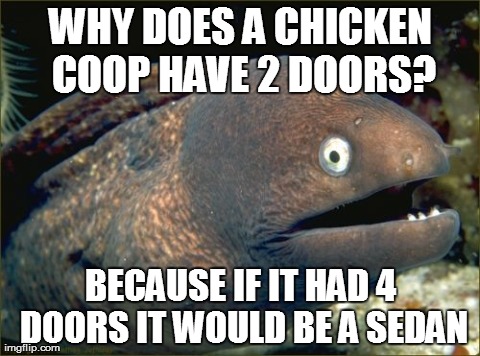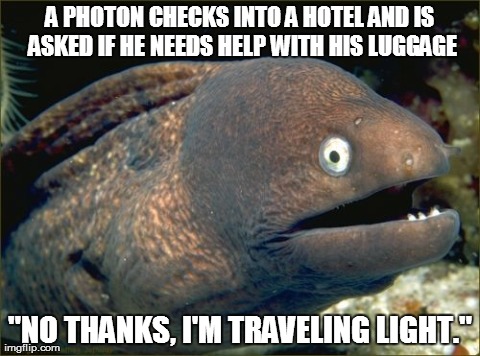 YOU GUYS I LAUGHED SO HARD I F***ING THREW UP.